WELCOME TO OUR WEBSITE
Our Departments vision is People Centred sustainable Co-operative governance. We aim to achieve this through coordinating and fostering cooperation amongst governance institutions and building capacity to accelerate delivery of high quality services to communities.
Latest News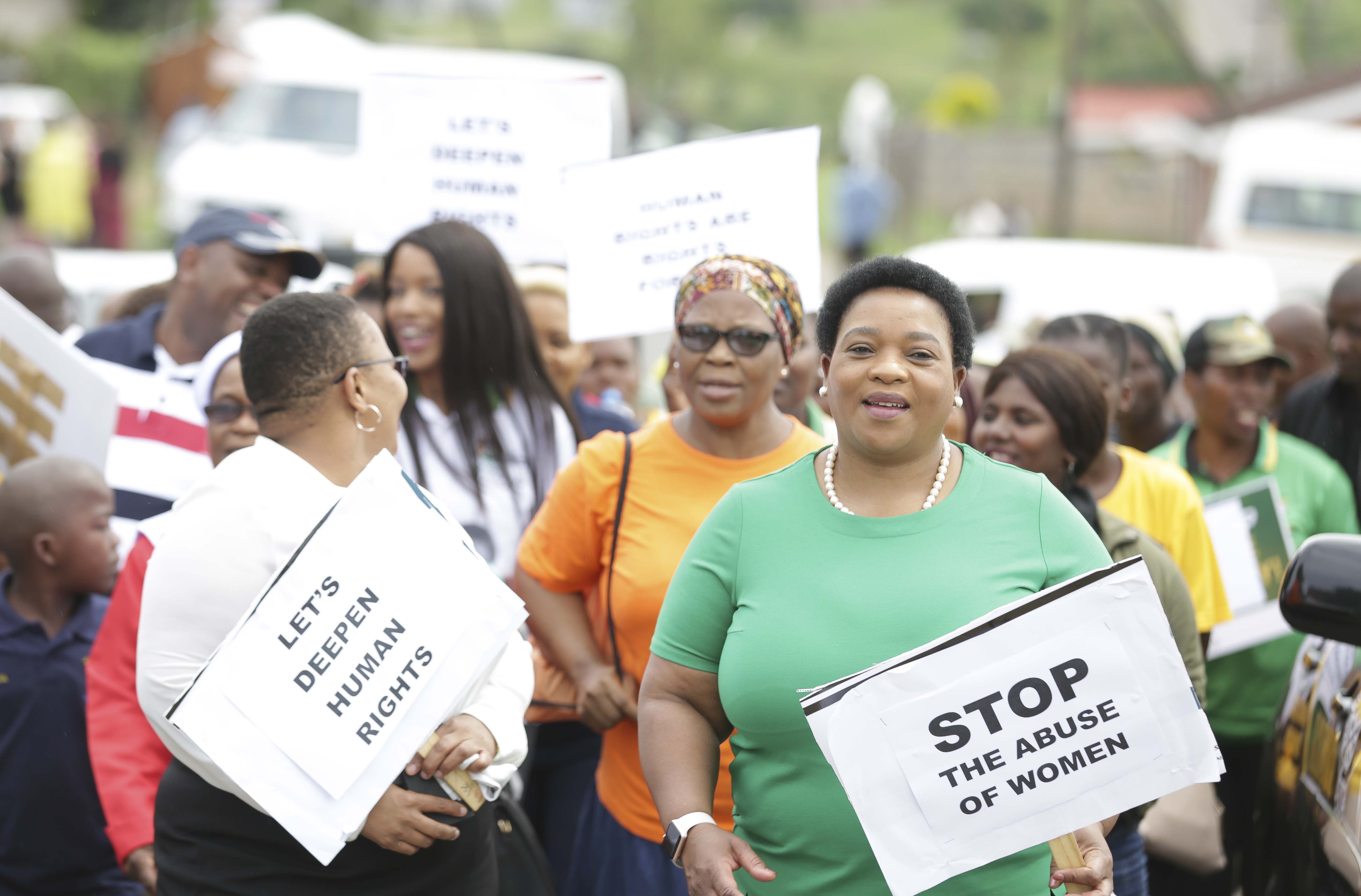 KZN MEC for Cooperative Governance and Traditional Affairs (Cogta) Nomusa Dube-Ncube has called for zero tolerance in communities for those who prey on the most vulnerable in our society. Dube-Ncube made this call at a Human Rights Day event in the KwaDukuza local municipality today. Dube-Ncube urged residents not to be complicit in covering up […]
194 total views, 102 views today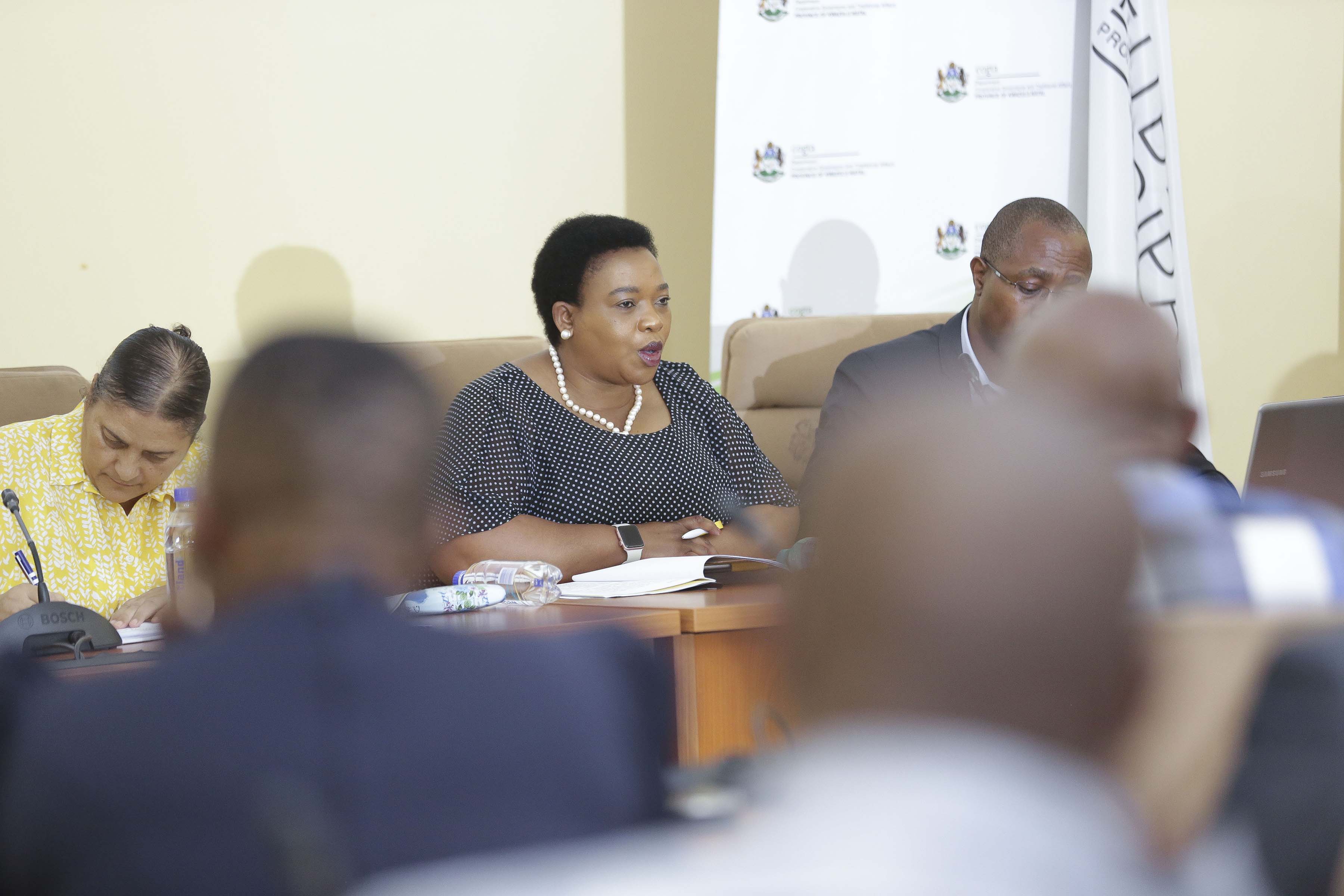 KZN Department of Cooperative Governance and Traditional Affairs (Cogta) has exercised its constitutional prerogative to directly intervene in the governance and management of Mtubatuba and Richmond local municipalities. It is for the first time that a direct intervention in terms of section 139(1)b of the constitution has been implemented in two municipalities in a […]
602 total views, 192 views today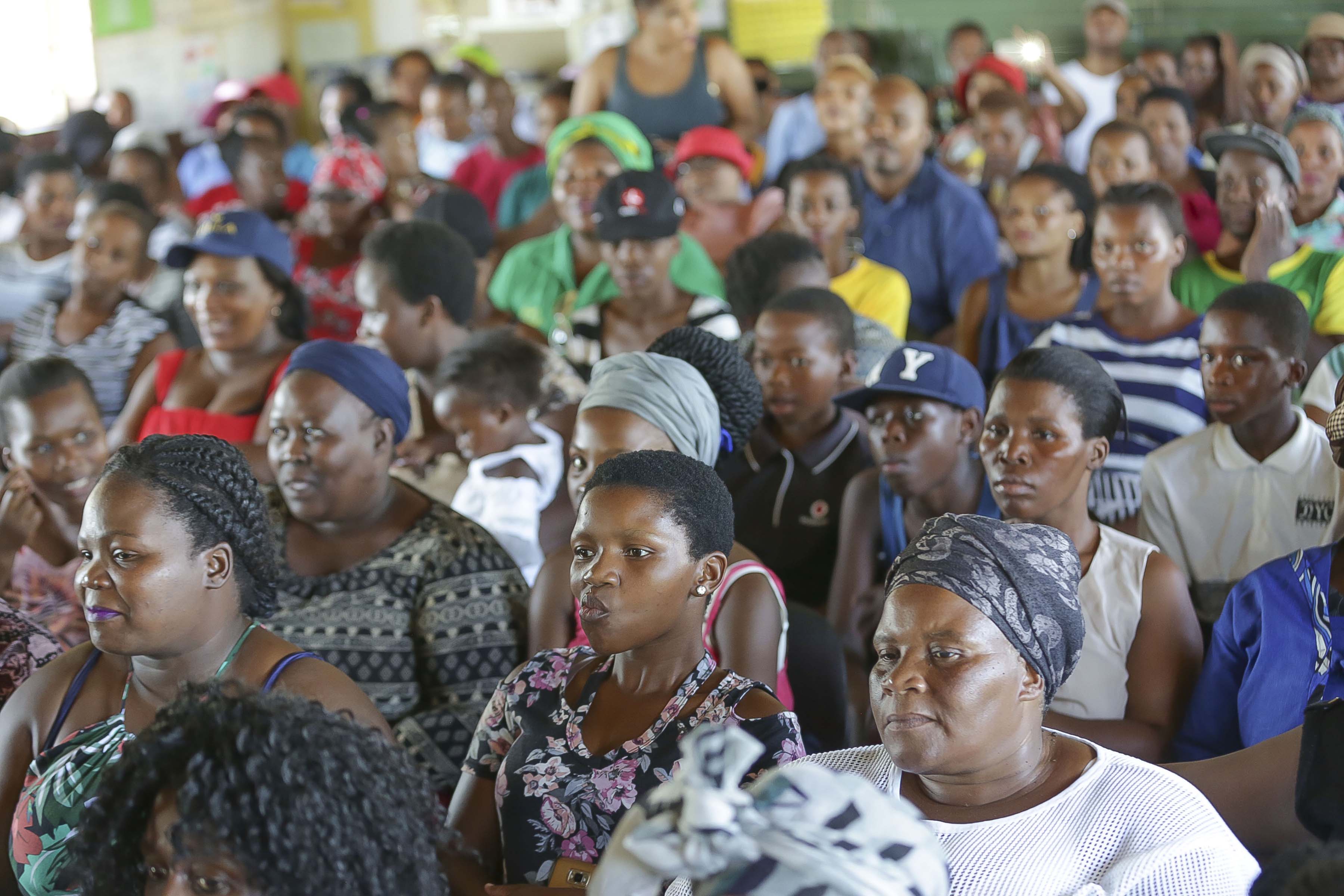 Cooperative Governance and Traditional Affairs MEC Nomusa Dube-Ncube, today handed over a 100 title deeds to members of the community and also announced the rebuilding of Inkonkoni Primary in uMlaza V Section,  during a community engagement at Nkonkoni Primary School, which is situated in uMlaza's ward 88. When the MEC visited the school and the ward 88 […]
1,581 total views, 100 views today
See all our news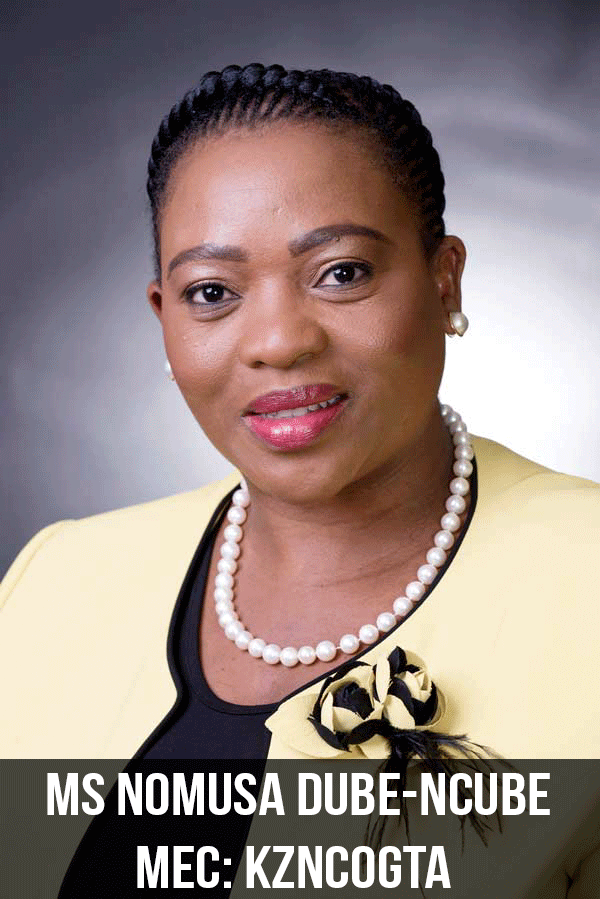 Leadership
Short biography of Honourable MEC Nomusa Dube-Ncube.
MEC Dube-Ncube holds a Masters Degree in Public Administration from the University of KwaZulu-Natal. She is currently serving her second term as Cogta MEC.  Through her leadership the state of local government in the Province has drastically improved as evidenced by the increase in clean Audits received by the Province's Municipalities since her first term. She is a strong proponent of women empowerment and has pioneered programmes aimed at uplifting rural women both within the space of local government and the institution of traditional leadership.