WELCOME TO OUR WEBSITE
Our Departments vision is People Centred sustainable Co-operative governance. We aim to achieve this through coordinating and fostering cooperation amongst governance institutions and building capacity to accelerate delivery of high quality services to communities.
Latest News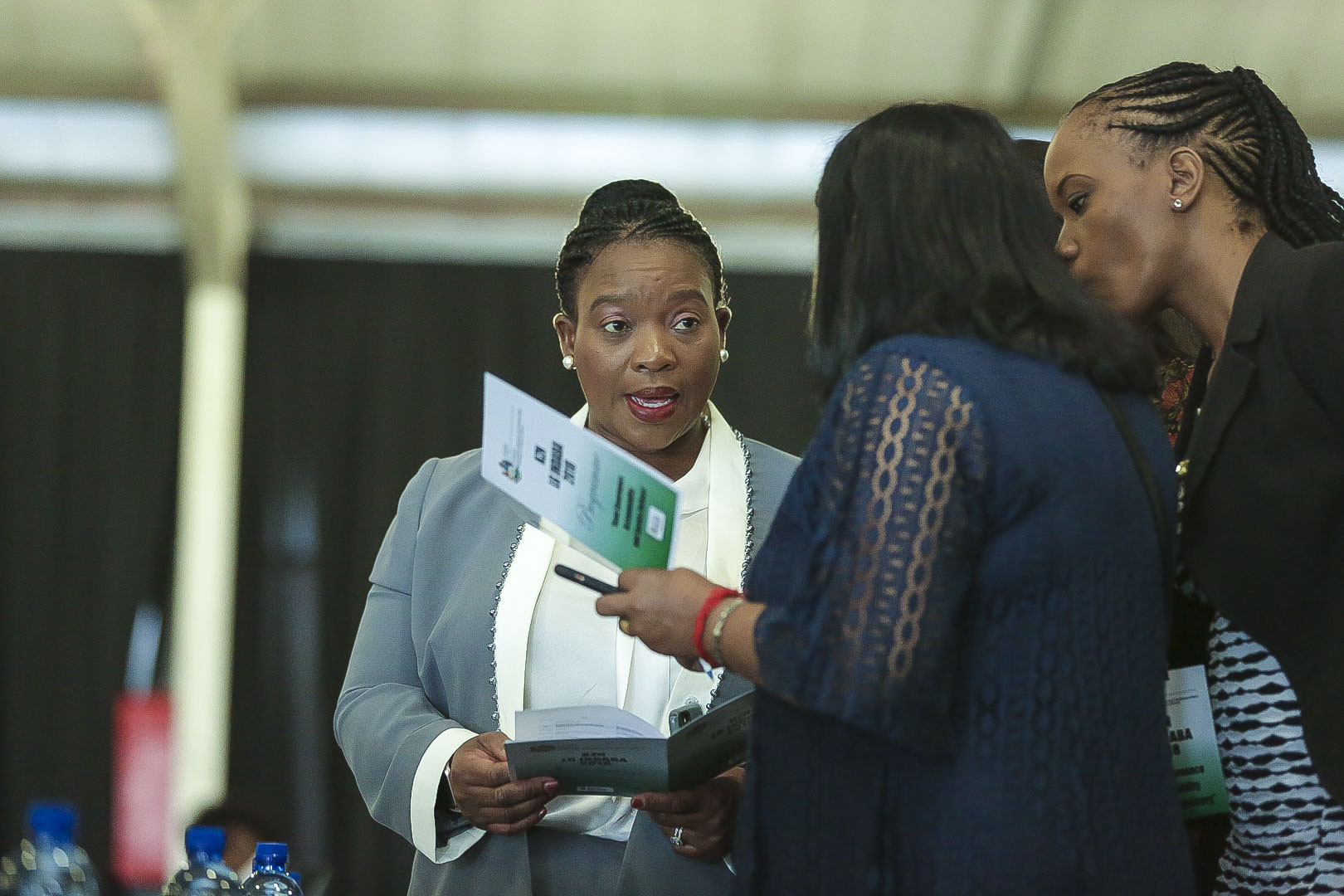 The first Local Government Indaba which is taking place in Durban today and tomorrow has revived the need for gender parity in the senior management of KZN's 54 municipalities, most of which are still dominated by male municipal managers, chief financial officers and other senior managers. Of the 301 senior management positions in municipalities in kwaZulu/Natal only […]
356 total views, 356 views today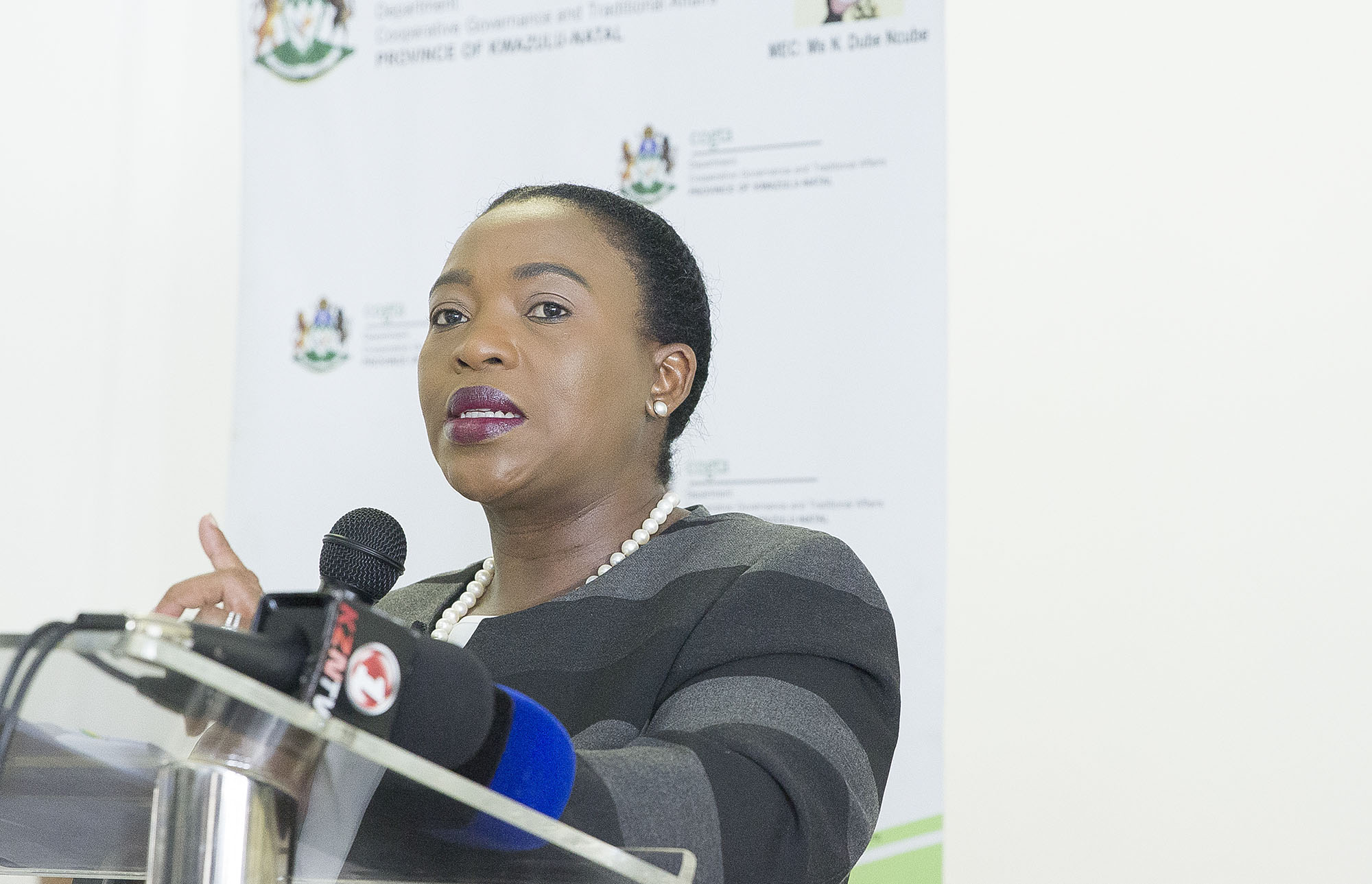 KZN MEC for Cooperative Governance and Traditional Affairs (Cogta) Nomusa Dube-Ncube has called upon residents of the province to be cautious as inclement weather conditions persist. Dube-Ncube's call is made as the province continues to experience heavy rains which are expected to last until the weekend. "Our reports indicate that the heavy rains that have […]
334 total views, 334 views today
KZN Department of Cooperative Governance and Traditional Affairs (Cogta) has broadly welcomed today's declaration of drought experienced across several provinces in South Africa as a national state of disaster by Cooperative Governance and Traditional Affairs Minister, Dr Zweli Mkhize. "This is a fair assessment of situation in KZN which was the first province to be […]
11,420 total views, 1,335 views today
See all our news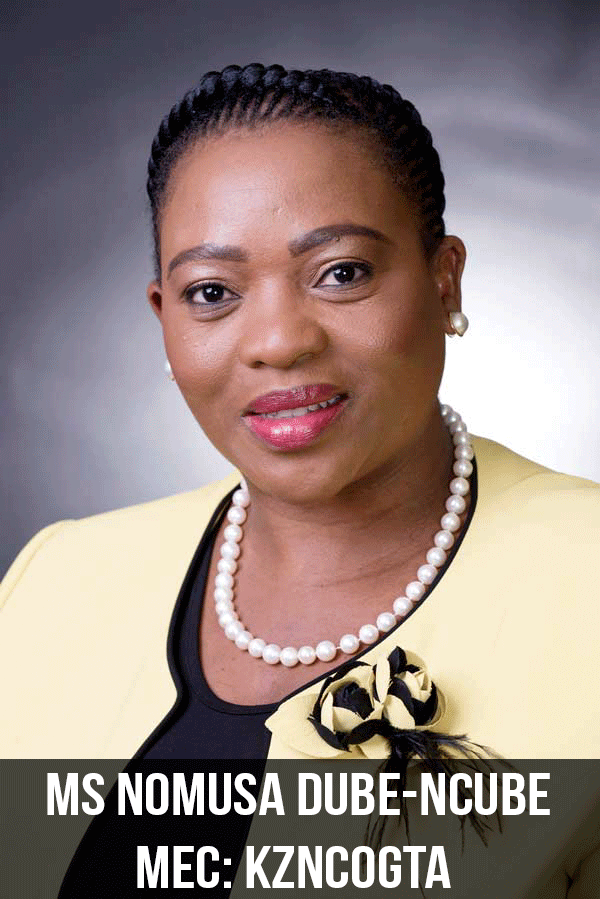 Leadership
Short biography of Honourable MEC Nomusa Dube-Ncube.
MEC Dube-Ncube holds a Masters Degree in Public Administration from the University of KwaZulu-Natal. She is currently serving her second term as Cogta MEC.  Through her leadership the state of local government in the Province has drastically improved as evidenced by the increase in clean Audits received by the Province's Municipalities since her first term. She is a strong proponent of women empowerment and has pioneered programmes aimed at uplifting rural women both within the space of local government and the institution of traditional leadership.