WELCOME TO OUR WEBSITE
Our Departments vision is People Centred sustainable Co-operative governance. We aim to achieve this through coordinating and fostering cooperation amongst governance institutions and building capacity to accelerate delivery of high quality services to communities.
Latest News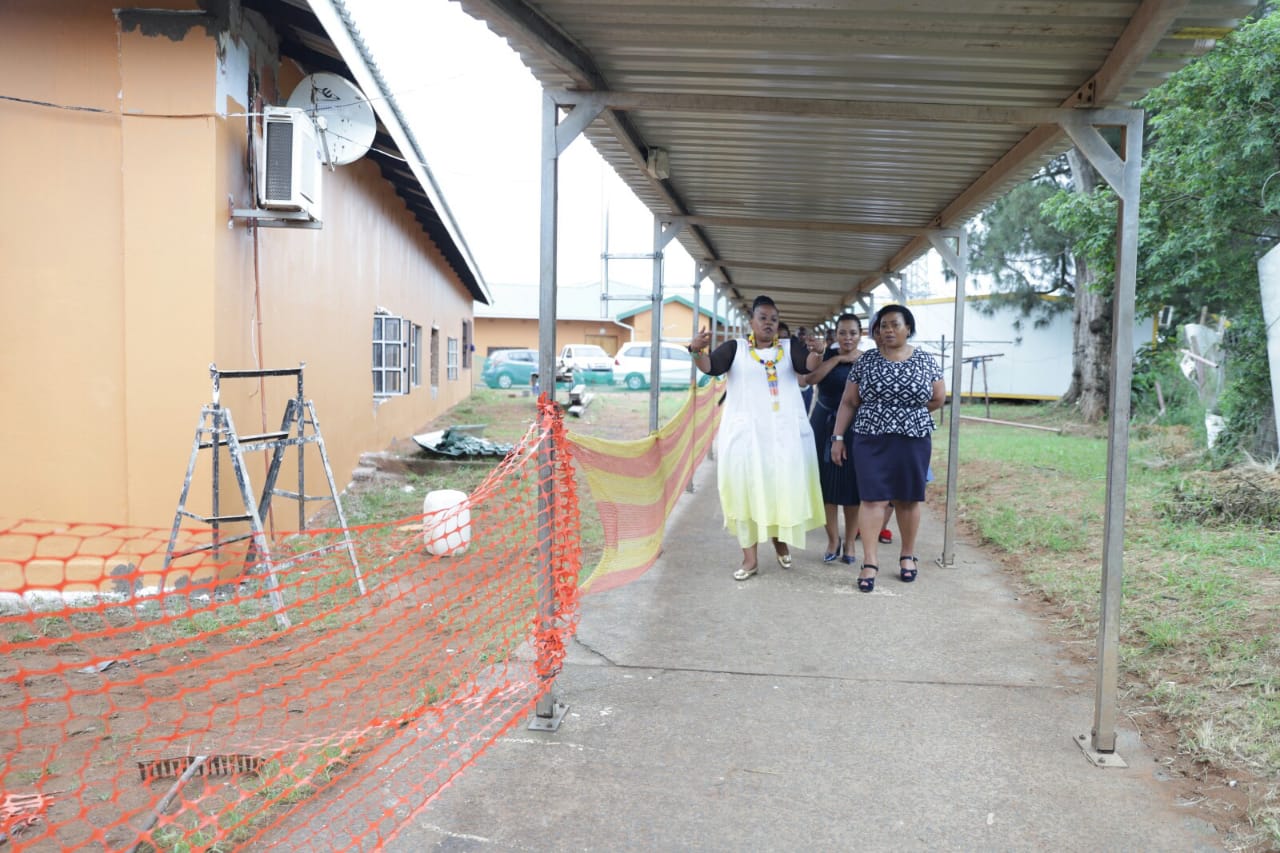 MEDIA STATEMENT: KZNCOGTA MEC CALLS FOR INTEREST OF LEARNERS TO BE PUT FIRST AS SHE VISITS TROUBLED MASAKHANENI HIGH SCHOOL IN MAKHUTHA The MEC for Cooperative Governance and Traditional Affairs Ms Nomusa Dube-Ncube has called on parents, teachers and school governing bodies to put the interests of learners in the forefront as she visited […]
1,004 total views, 320 views today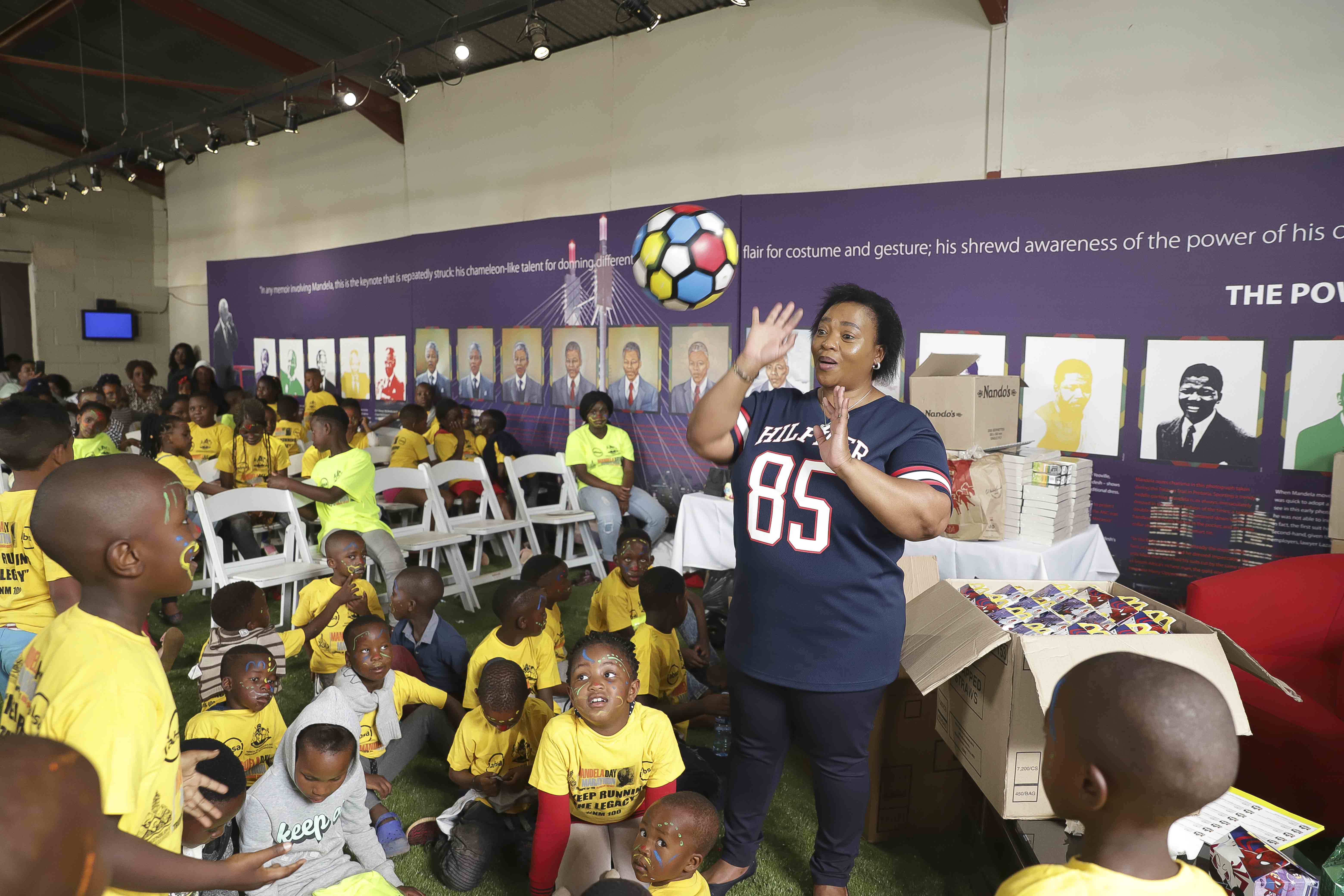 The MEC for Cooperative Governance and Traditional Affairs Nomusa Dube-Ncube, has today provided festive cheer to over a hundred children who are from surrounding communities within uMngeni Local Municipality. The Christmas Party was held at the historic Nelson Mandela Capture Site in Howick yesterday. Children were brimming with excitement as they played games, received gifts […]
6,331 total views, 319 views today
Move designed to end the paralysis and forcefully implement the forensic investigation report KZN Cooperative Governance and Traditional Affairs (Cogta) MEC Nomusa Dube-Ncube has today announced that the Provincial Cabinet during its last session resolved to place the beleaguered Endumeni Council in Dundee under administration in terms of section 139 (1)(b) of the Constitution. The […]
11,431 total views, 314 views today
See all our news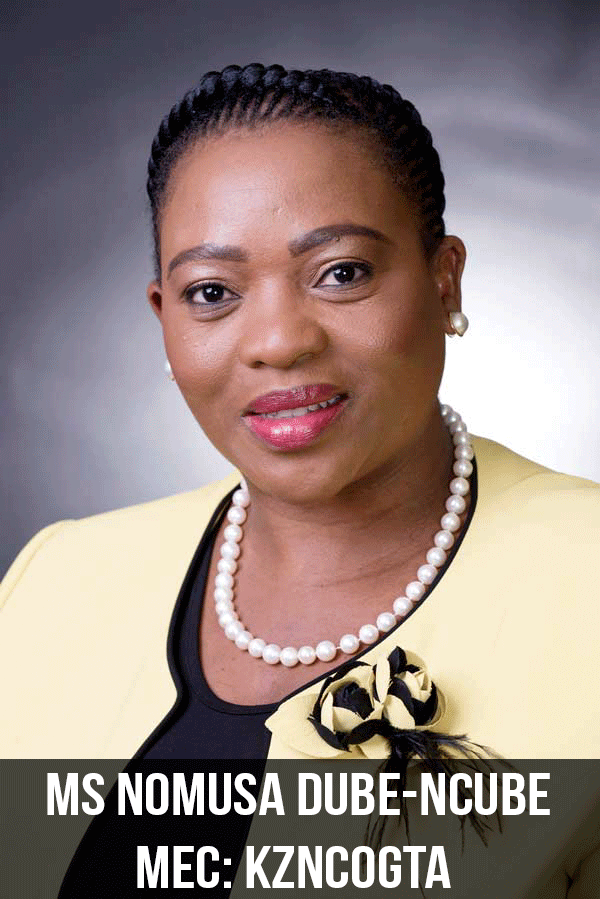 Leadership
Short biography of Honourable MEC Nomusa Dube-Ncube.
MEC Dube-Ncube holds a Masters Degree in Public Administration from the University of KwaZulu-Natal. She is currently serving her second term as Cogta MEC.  Through her leadership the state of local government in the Province has drastically improved as evidenced by the increase in clean Audits received by the Province's Municipalities since her first term. She is a strong proponent of women empowerment and has pioneered programmes aimed at uplifting rural women both within the space of local government and the institution of traditional leadership.